B2B marketing strategies for technology companies
Technology companies are increasingly playing an essential role in society. This is why it is essential to have an effective B2B marketing strategy.
---
---
Most effective B2B marketing strategies for technology companies
In this section, we're going to mention the B2B marketing strategies that every technology company should consider. The technology market is continuously changing, so it's key to keep updated about new trends.
Content Marketing
Content marketing is essential in every aspect; for SEO, to generate a conversation with the target audience, let your target audience know your company, and so on.
Here, first, we recommend you doing an exhaustive analysis about which information your target audience needs. You can also check what your competitors do.
In addition, video content is increasingly playing an important role. B2B users prefer to see the information visually, as it's easier to understand technical information. The content. For example, you can show tips to optimise their businesses, a video about using your products, etc.
On the other hand, you can also provide high-value content, such as guides or infographics. You can introduce them on a landing page, so users must fulfil a form to receive the content.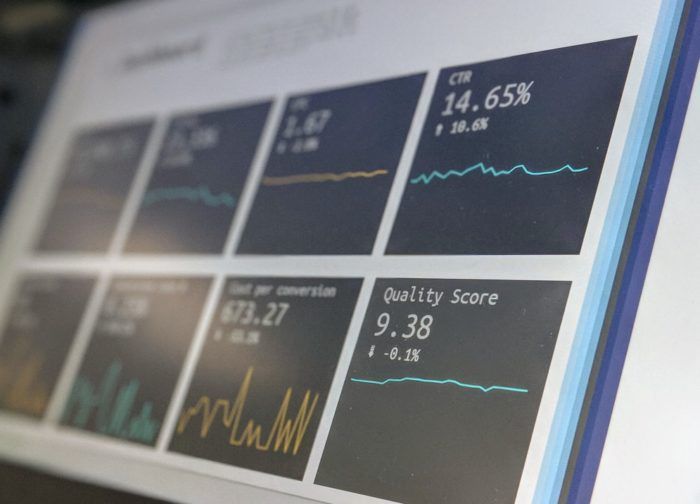 Case studies
B2B consumers want to make sure that your company is qualified. A good way to prove this is through case studies. It's a good recommendation showing how your clients succeed with your solutions. In our case, for example, we have some case studies in this link.
Your case study can be built as a video testimonial, short interview or text format. Here, it's important to first talk with your clients to check that they feel comfortable with their case study published on your website.
On below, you can see one of our case studies with MediaMarkt and Samsung.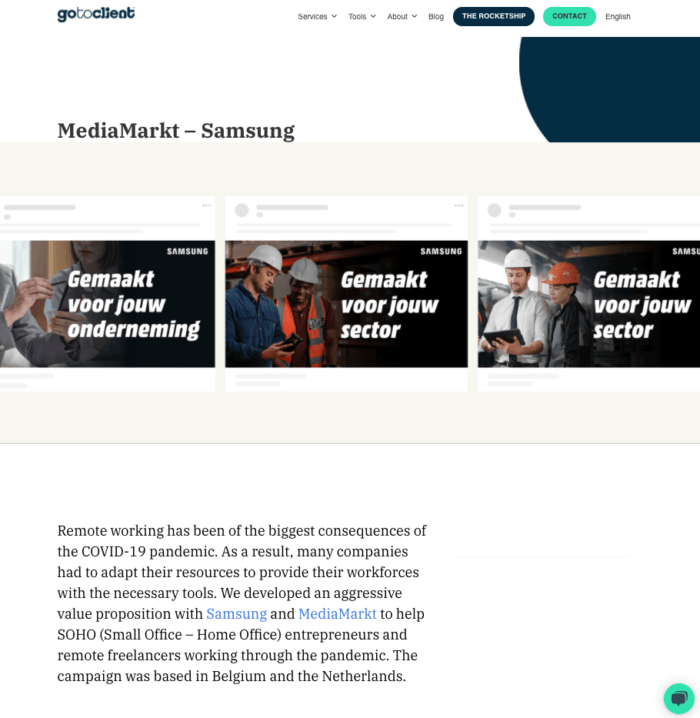 Paid campaigns
Paid campaigns allow companies to arrive at the target audience more easily, providing a segmentation tool. So, it's also an optimal suggestion you should consider.
Based on our experience, for B2B, we recommend considering LinkedIn Ads, Google Ads and Xing Ads for B2B businesses. In addition, you can check our LinkedIn Ads and lead generation definitive guides with useful information that can help you with your campaigns.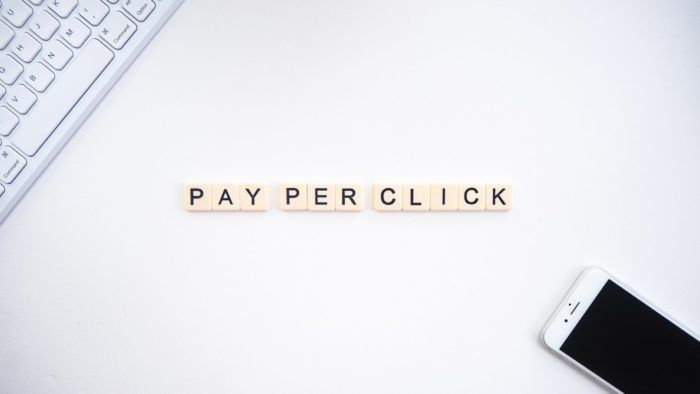 Social media
Apart from considering paid campaigns, it's also essential to focus efforts on social media. We recommend not considering only one social network. So, it's an optimal choice for B2B using LinkedIn and Twitter.
To organise the content you want to publish, first, create a calendar inserting the copies, images, and hashtags in each publication. We also suggest analysing what kind of posts your competitors publish and which ones have the highest engagement.
Make sure your content is varied and dynamic, and remember that we are talking to people, so the language should be as human and approachable as possible.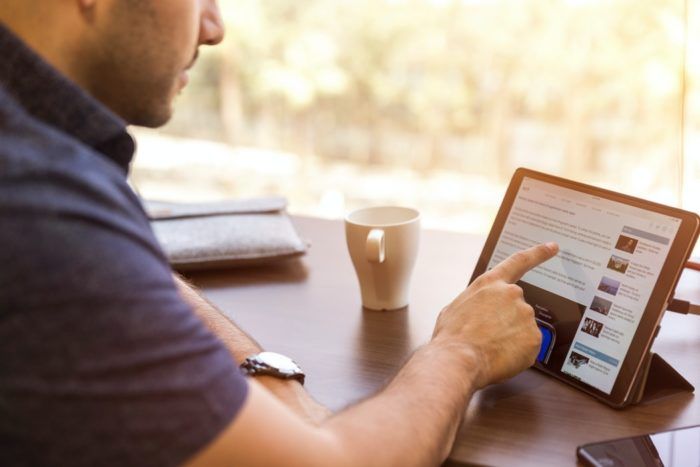 Webinars
Webinars are key to generate awareness and start a conversation with your target audience. Outgrow confirms that 73% of B2B marketers admitted that the webinar was the best way to gain high-quality leads.
To do this, choose a topic your target audience wants to know about. You can ask them directly or carry out an analysis. We recommend also recording the webinar to let other users watch it.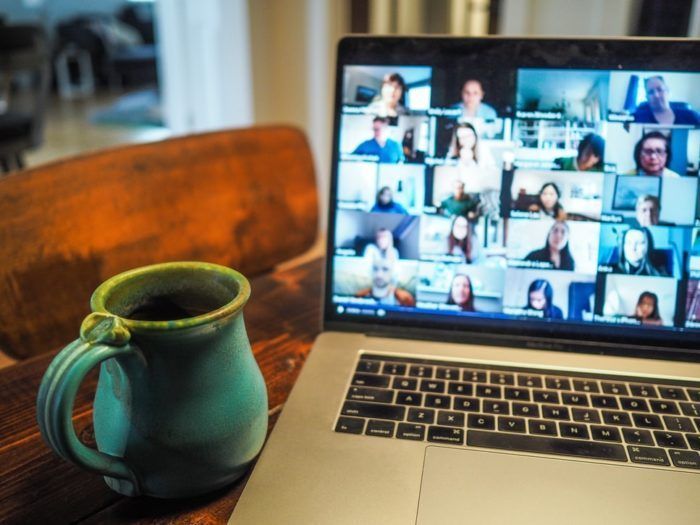 Marketing automation
When generating B2B leads, it's important to nurture those who are not ready to make the purchase. There're many marketing automation tools that can help you to do this task, such as Marketo and Eloqua.
Also, with marketing automation, you can implement lead scoring. It is used to conclude in which stage of the funnel your leads are located.
Finally, you can use marketing automation to classify your leads by location, company size, number of employees, industry, etc.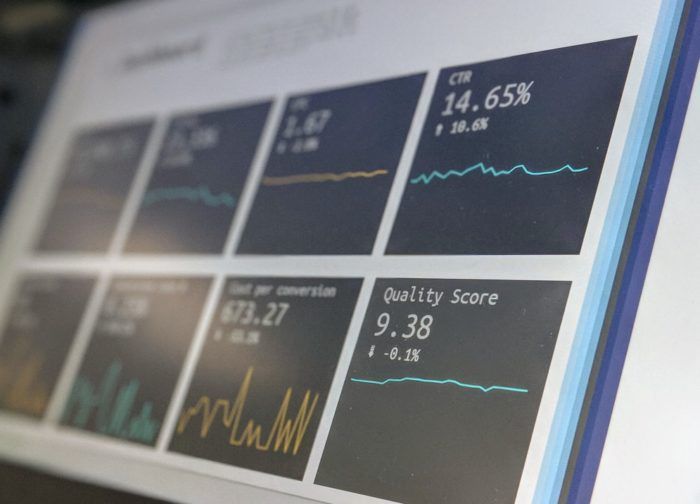 ---
Obtain more information about how to launch an optimal B2B marketing strategy for a technology company