Oct 17 · Blog
Why cashback instead of discount in consumer marketing
Not only is new technology revolutionising how we live, it is also changing how businesses market to new customers. An example of this change is the increased use of cashback promotions. Here's why businesses today are preferring cashbacks over traditional discount.
Cashback promotions do not kill your brand
It is easier for any business to take the traditional route and go for discount promotions. Over the years—especially in these times, it has been proven that discount offers aren't the best way to promote a brand or product as the only marketing tactic to use.
Why is that? If you got into a habit of offering price promotions, then break the habit and quick.
So, if you're not going to use discount promotions, then what's the next best option you have? it is cashback promotions.
Why cashback instead of discount? It is something we are going to discuss here but before we do that, let's take a quick look at why you need to use discount or price promotions less often.
To see more details about promotions' types and so the promotional campaign process, we recommend checking this guide.
---
Why You Should Limit Your Use of traditional Discount Promotions
Discounts bring in more sales in the short term. So, in order to increase sales in the long-term, you need to develop another strategy.
To ensure this, they invest heavily in sales activities and marketing promotions. With these activities and promotions, they aim to build a strong brand in terms of more revenue, bigger margins and higher customer loyalty. But, most of them make the same mistake on a regular basis that hurts their brand value. This error is running discount promotions continuously.
When you offer a traditional discount, you devalue your product and brand. It's important to take into account that discounts are not the only valid strategy.
Checklist download: Successful promotions implementation from A to Z
How does cashback promotions work?
What is cashback? Is the option where a percentage of the product's costs is returned. You can offer cashback incentive to drive more online and offline business without devaluing or hurting your brand.
Consumers have to buy one of the promoted products. Then' they have to fill a form on the promotional website and upload the proof of the purchase. After that, we receive and validate the information. Then, consumers receive the refund.
Here's an example of a cashback promotion mechanic that we ran for one of our clients: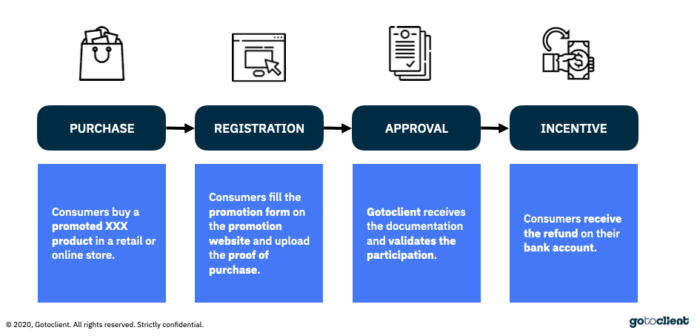 If you run the right promotions or use your promotions strategically, they will increase your long-term profitability. Increasing cashback promotions and reducing discount promotions is part of the equation.
In fact, using the same type of incentives over and over again is one of the worst mistakes we usually see in consumer marketing promotions strategies.
When running cashback promotions customers have to 'apply' for it, and often the take up is surprisingly low. This means that the offer has a high perceived value.
In addition, we recommend estimating results even before launching your promotion. This can be done with an appropriate calculator of digital promotions results.
Free download here: Digital Promotions ROI Calculator Template
As commonly cashback promotions are implemented on promotional websites, you will have to pay a small commission to the site to get people to click through them to buy your products or services.


What Makes Cashback Better Than Discount
If your company offers discounts on a continuous basis it will affect your sales margins. As a result, it won't be optimal anymore to provide them. The more money customers spend buying from you, the greater their reward. So, you're just rewarding them for supporting your brand.
Your brand will lose its credibility if you offer price discounts all the time.
An effective way to drive and increase sales, cashback promotions rewards your 'loyal' customers and not those who are looking to save money.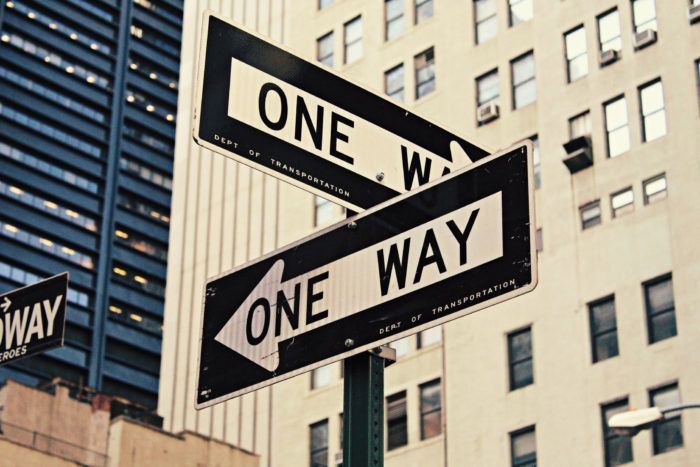 Request a Free Digital Promotion Strategy Consultation
---
---