B2B Lead Generation
As a specialist lead generation agency, we build B2B lead generation campaigns that get results. Work with Gotoclient and watch your client list grow.
---
Elite lead generation agency
Our qualified lead generation service is a comprehensive 360º solution, covering strategy, execution and campaign follow up. We work with you to determine your optimum buyer persona and associated pain points, and then we understand the positioning of your company in the marketplace. Only then will we build the B2B buyer journey, value offer and the channels for delivery. This process has delivered consistent results for our clients over many years.
For lead generation, we start with the decision phase. Once the campaign is up and running, we work with you to measure the quality of your new leads (we have extensive experience with the leading CRMs on the market, such as Microsoft Dynamics 365, HubSpot, Marketo, Oracle Eloqua etc.). We track the KPIs for the duration of a campaign, and optimise strategy if necessary. To complete the service, we also run lead nurturing programmes.
We help big brands create remarkable strategies to obtain quality B2B leads.
We promote B2B lead generation strategies through the implementation of solid and effective campaigns.  To do this, we support the following strategies:
Analysis of the buyer persona with their corresponding pain points.
Research of the B2B buyer journey.
Execution of B2B lead generation campaigns focused on the decision phase.
Data collection of each lead generated.
Analysis of the quality of the leads.
Development of B2B lead nurturing.
Continuous monitoring of the determined KPIs to analyze if the campaigns are performing correctly. If necessary, changes are made to achieve the best KPIs.
B2B lead generation campaigns are a vital part of the marketing mix. According to Gartner, CMOs' most valuable metrics are: ROI, Marketing Qualified Leads and Sales Qualified Leads. According to LinkedIn, 53% of marketers say that half or more of their budget is allocated to B2B lead generation. In the post-COVID world, it is absolutely essential for B2B companies to have a strong B2B marketing pipeline strategy.
66% of marketers see the benefits of social-media lead generation, according to LinkedIn. With a good lead generation strategy and an effective follow up, the generation curve is relatively quick to overcome.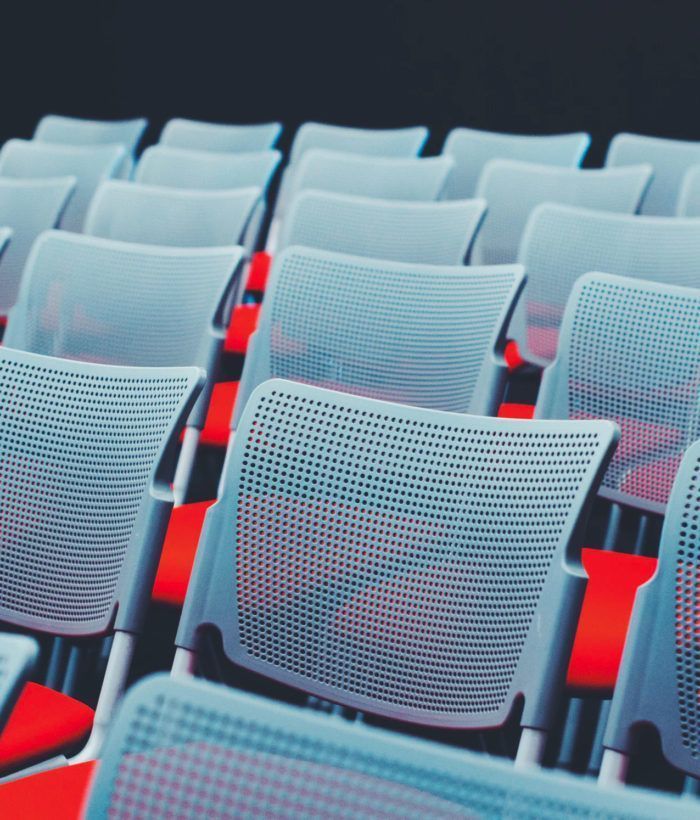 ---

Analyze the Buyer Journey to generate quality B2B leads
1. Top of the Funnel o TOFU:
It corresponds to the awareness phase. In this, users can identify the problem they have or the need to be satisfied. It is for this reason that, on the one hand, you must provide content related to your needs, and, on the other hand, provide an introduction about our company, tell who we are, what solutions we offer to customers, among others. In the TOFU stage, it is recommended to promote the following strategies:


Blog posts are one of the most effective content marketing tactics for generating B2B leads. You can share specific content to educate your target audience, and add a CTA at the end of the article to redirect them to a landing page with an offer.
Ebooks are used to share more complex content, and are commonly used in the TOFU stage.
Infographics:
Publicidad en redes sociales:


Infographics are based on including visual content to get the attention of the lead and explain the information in a simple way.
Social media is a tool for sharing your solutions, relevant information and offers.
2. Middle of the Funnel o MOFU:
Consideration stage. In this case, users begin to consider possible solutions by comparing offers from different companies. In this case, the need is based on providing information focused on the solution. You can consider the following strategies:


Webinars allow you to communicate directly with your leads, since they can ask you questions and you can respond in the moment. It is a key strategy for multinational companies, since it will allow to have the possibility of obtaining quality B2B leads and also build a long-term relationship with them.
Demos are focused on products or services. Users have the opportunity to test the product and evaluate whether it really meets their expectations.
Online Calculators:
Podcasts:


Online calculators help users make better decisions on their projects. Calculators can give more dynamic and personalized content compared to other strategies.
Podcasts are becoming increasingly popular, so it's a good action to consider in B2B marketing strategies.
3. Bottom of the Funnel o BOFU:
Finally, the BOFU stage is the decision phase where the user makes a decision about whether to acquire that product and / or service in order to cover their problem or need. Multinational companies should consider as paramount the implementation of campaigns focused on this stage, which can be:
Discounts:
Discounted quotes:


To increase buying opportunities, offering discounts is a good practice, as it is an attractive way to convert leads into customers.
Offering a free quote is a good way to publicize your service to the target audience, especially if it is B2B. Quotes are usually always free, but adding a discount will make the offer more attractive. In our case, we give that type of offer with our B2B lead generation service as well as with the LinkedIn Ads service.


The consultancies between the specialist and the lead are key to having a first contact with the user before the purchase. The expert is dedicating a specific time to understand the needs and pain points of the users in order to give them a possible solution.
This strategy is focused on SaaS. Users can compare their software with that of other competitors.
---
Resources to boost your B2B demand generation platform:
In this guide you will find all the necessary information to run quality B2B lead generation campaigns. We have collected all our experience in campaigns carried out for Forbes 2000 companies with remarkable results.
In B2B lead generation campaigns, it is essential to identify which leads are ready to make the purchase and which need lead nurturing. To do this, we offer you a template to classify the leads obtained in the sales process.
Discover the price of the quality B2B lead generation service for your company.
Creating campaigns on different platforms and formats to generate B2B quality leads requires many steps and factors. Download a free checklist template.
---
Frequently Asked Questions about B2B lead generation:
1. Why are B2B lead generation campaigns important?
Generating quality B2B leads is an essential part for all B2B companies. It allows to increase the number of potential customers and, consequently, also the revenue. In these difficult times, it is necessary to differentiate yourself from the competition and fight to obtain quality leads. 

2. In the B2B lead generation campaign, is it more important to generate leads or nurture them?
Both processes are very important. First, you need to generate leads to expand conversion opportunities. However, these leads are usually not ready to buy on the first contact. So, they need a nurturing process. 

3. What is the difference between the ideal customer profile (ICP) and the Buyer Persona?
The Ideal Customer Profile (ICP) strategy focuses on finding company information, while the Buyer Persona is based on individual users. Therefore, you should develop both strategies for B2B lead generation campaigns.