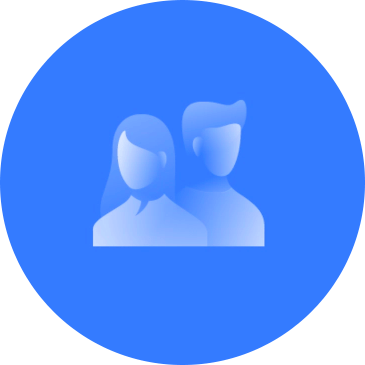 Workshops, trainings and consultancy
We offer workshops & trainings and consultancy for LinkedIn Ads and B2B lead generation, and inbound marketing trainings. Make your team grow professionally.
---
LinkedIn Ads and B2B lead generation consulting agency
We have a set of inhouse trainings and consultancy, elaborated on multiple campaigns basis carried out to train companies through our experience in the market. An opportunity to learn and grow professionally in key areas. Firstly, we develop online LinkedIn Ads trainings in order to advise your company about the LinkedIn Ads campaign creation. Depending on your team knowledge about the platform, we explain how it works, key tips, target audience's definition, copies and visuals creation, among others.
On the other hand, we also offer online B2B lead generation trainings, where we show techniques to determine the buyer persona and their pain points, the creative concept definition and the plan development in order to analyze which platforms will be used in the campaign.
In addition, as LinkedIn Ads consultants and B2B lead generation consultants, we advise about campaigns already run in order to analyze gaps and strengths with your team. Through these workshops, our clients develop LinkedIn Ads and B2B lead generation campaigns with optimal results.
Finally, we carry out inbound marketing workshops where we show the buyer persona and buyer journey development, different platforms analysis for each buyer journey phase with its corresponding content creation strategy. Consequently, companies that carry out the inbound marketing workshop have the capacity to implement a strategy from the attraction phase to loyalty.
Inhouse training and consultancy benefits
· LinkedIn is the number one social network for B2B lead generation, according to several reports, including DemandWave's. 80% of all B2B leads are generated through LinkedIn.
· B2B lead generation campaigns are very important in the market because, according to Gartner, ROI, MQL (Marketing Qualified Leads) and SQL (Sales Qualified Leads) rank Top the List of CMOs' Most Valuable Metrics.
· According to Sales Force research, 85% of users reach online before purchasing. They search information through the website (74%), email (43%), social networks (38%) and mobile applications (36%). So, it can be confirmed developing an inbound marketing strategy provides qualified results compared to outbound marketing.