LinkedIn Ads
As a B2B advertising and LinkedIn agency we deliver qualified leads from LinkedIn, increase sales, and grow the pipeline.
---
Management of campaigns in LinkedIn Ads for major brands:
We support large brands to increase their conversion rate through B2B lead generation strategies in LinkedIn Ads. To this end, we support multinational companies in the execution of the following strategies:  
Analysis of the buyer persona. 
Creation of copies (texts) and visuals considering the best practices of LinkedIn Ads.
Continuous monitoring of the metrics offered by LinkedIn Ads to analyze if the campaigns are performing correctly.
LinkedIn advertising for B2B
As a B2B advertising agency, we make it our business to fully understand your offering and work with you to optimise your target audience. To generate leads and increase conversion rates, we build LinkedIn campaigns for the awareness phase (top of the Funnel) and the decision phase (bottom of the funnel). Then we help you choose the best LinkedIn Ad types for your business. We follow a tried-and-tested process for each campaign. First, we define your buyer persona and their corresponding pain points. Then we use LinkedIn's powerful audience segmentation tools to optimise your target audience. Once the audience is defined, we deliver the copy and visuals inline with best practices for LinkedIn advertising.
But that isn't all. Once the campaign is live, we're there to ensure the campaign stays on track. By understanding the LinkedIn Ads KPIs, we can keep you up to date with progress and fine-tune the campaign as necessary. We optimise your campaign on a weekly basis in order to guarantee your team the best possible results. We've done this for top European companies across many different sectors.
Benefits of LinkedIn lead generation campaigns:
LinkedIn Ads is the No. 1 social network for B2B lead generation, according to several reports, including DemandWave. A solid B2B and pipeline strategy should include LinkedIn Ads. 80% of B2B leads are generated through LinkedIn. This statistic corroborates the above statement. That's why, after launching a campaign on LinkedIn Ads, international brands such as MediaMarkt, Samsung and Wacom have boosted their B2B demand generation platform. LinkedIn offers the opportunity to get new leads, as it confirms that 4 out of 5 users drive your business decisions.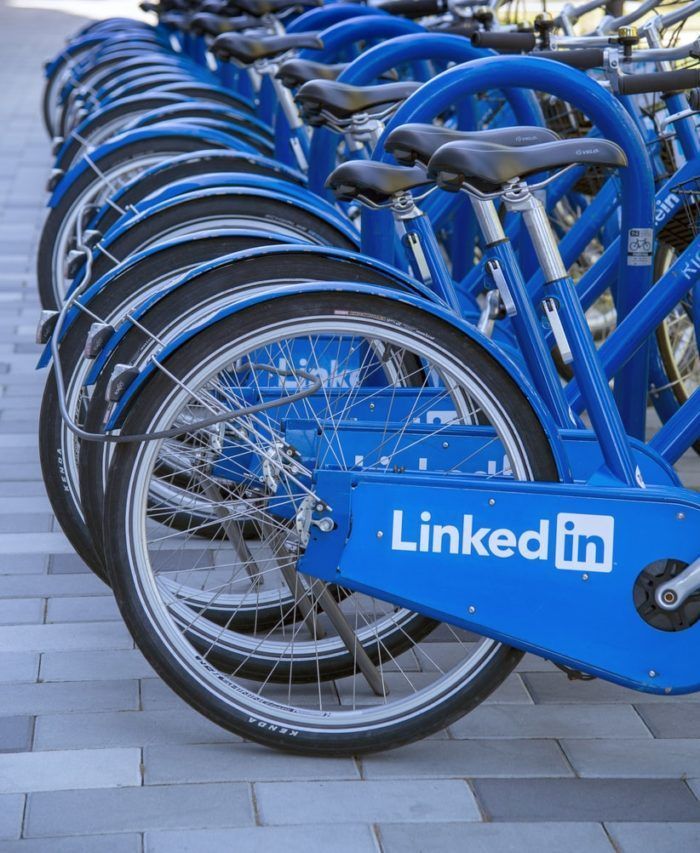 ---
---
Tipos de formatos en LinkedIn Ads: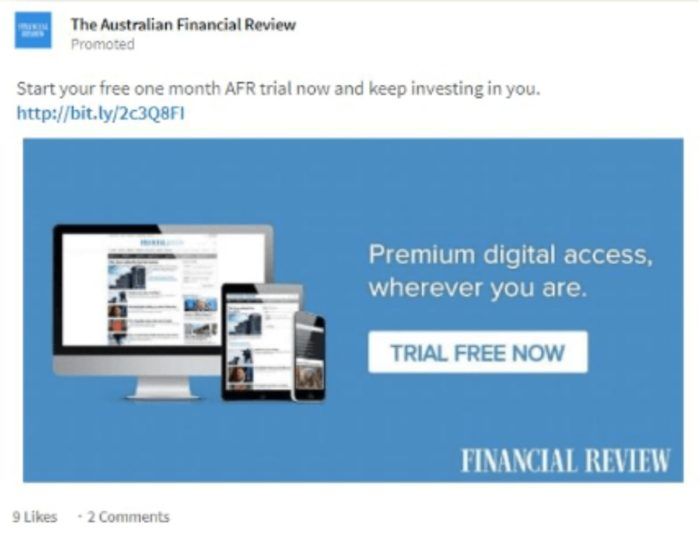 Single Image Ads:
The Single Image Ad is known as "native advertising" and appear directly in the profiles that you want to impact, without discriminating if it is by desktop or mobile device. 
Video Ads:
Video Ads is another format recognized as "native advertising" that helps boost B2B business. This can have a short duration (between 5 and 15 seconds to encourage users to want to know more about the company), intermediate (less than 30 sec that allows us to put more information, such as an interview or specifications of a specific product) or long (more than 1 minute to appeal to emotions or give knowledge in greater depth).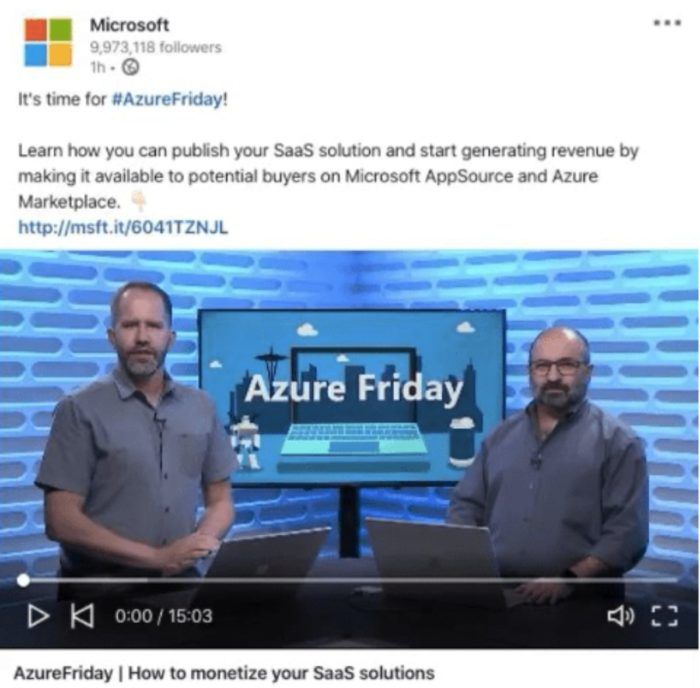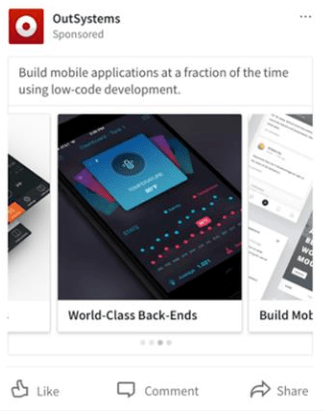 Carousel Ads:
The format of Carousel Ads allows us to display several images in carousel style. It allows us to explain in an advertisement more than one service or product or explain in greater detail a specific service.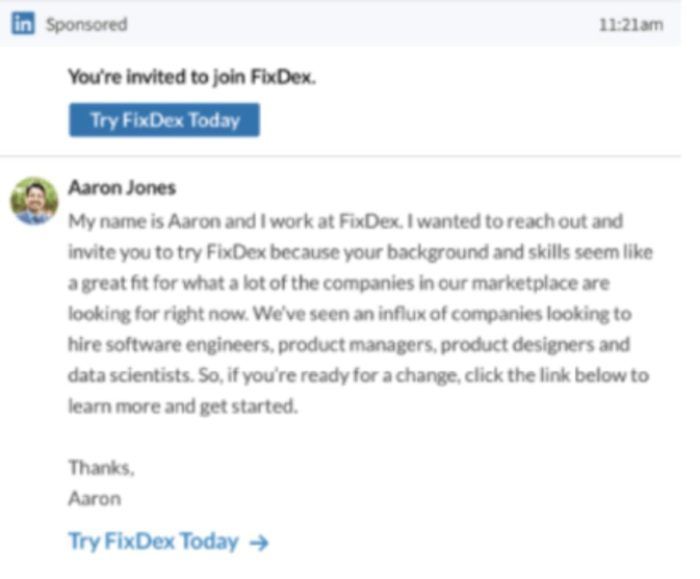 Conversation Ads:
This type of ad is based on having a conversation with the target audience by setting up different CTAs to maintain and increase their interest. 
Lead gen form:
Lead gen forms tend to work better than a landing page, since LinkedIn automatically fills in the fields through the information of the users' profiles. Only contact details need to be provided. This makes the process easier and faster than using a landing page. Based on our experience, we estimate form submission rates to be between 5% and 10%. It is for this reason that this type of format is advisable if the goal is to boost the conversion rate.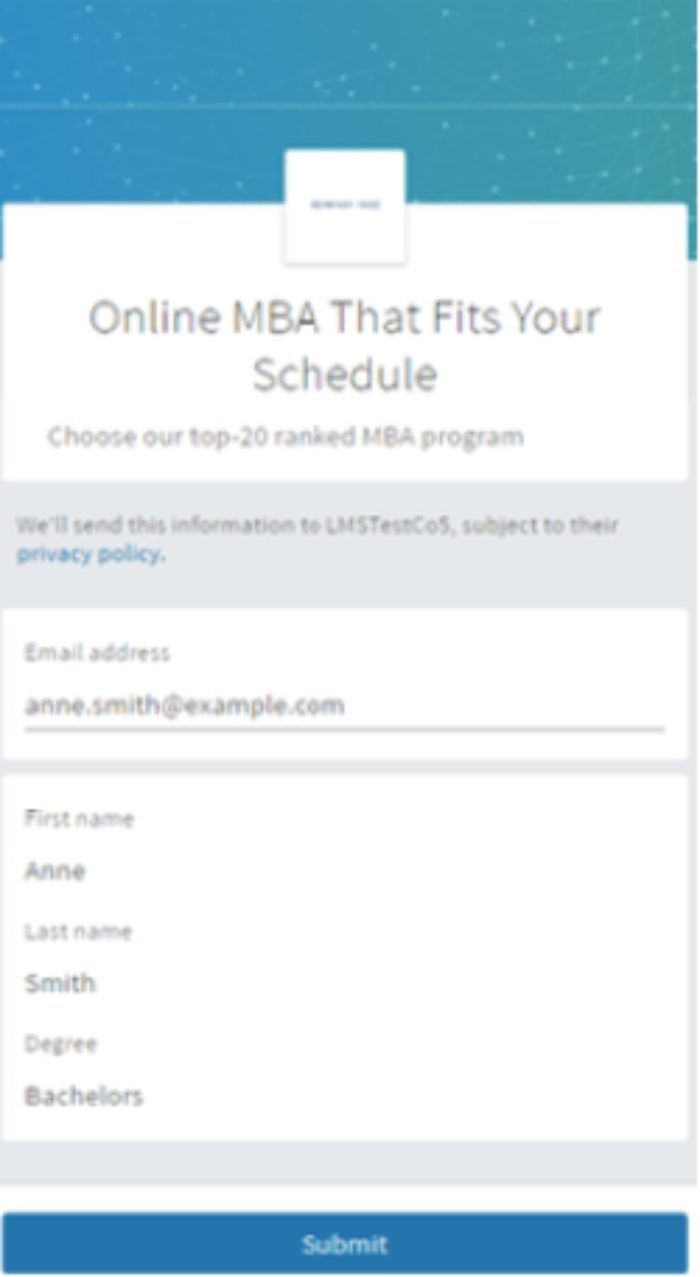 ---
 
Frequently asked questions about Linkedin Ads for B2B: 

Why choose LinkedIn Ads over other platforms?
LinkedIn is made up of more than 675 million users. It is a professional network where users invest time. The platform allows, on the one hand, to carry out a very detailed segmentation, and, on the other hand, to get leads with a high level of quality for B2B. 

Does LinkedIn allow you to launch multilingual campaigns?
No, the LinkedIn Ads tool does not offer the option to run multilingual campaigns. If you choose the English language, LinkedIn will impact users who have the profile in English and also those who have the profile with the local language. However, when choosing the local language, it will only affect users with the selected language. 

What kind of images should I use in LinkedIn ads? 
In LinkedIn ads, images that show human people acting naturally are the ones that LinkedIn mainly recommends and characterizes as good practice. It's important to show value in the image, as users need to quickly understand what they'll get if they click on the ad. Finally, the images must be in tune with the ad copy. 

How many cards should I include in LinkedIn Carousel Ads? 
In the LinkedIn Carousel Ads, it is advisable to start by adding 3 or 5 cards. After you see how your campaigns perform, you can enter more or change their order. However, we do not suggest attaching more than 5 at the start of the campaign. 

What is the average frequency of LinkedIn ads? 
The average LinkedIn ads frequency for sponsored content is 1.8. This number means the total average impressions that each member will be impacted with a minimum of 1 impression exposed.