INpulse Program – Epson
INpulse Program – Epson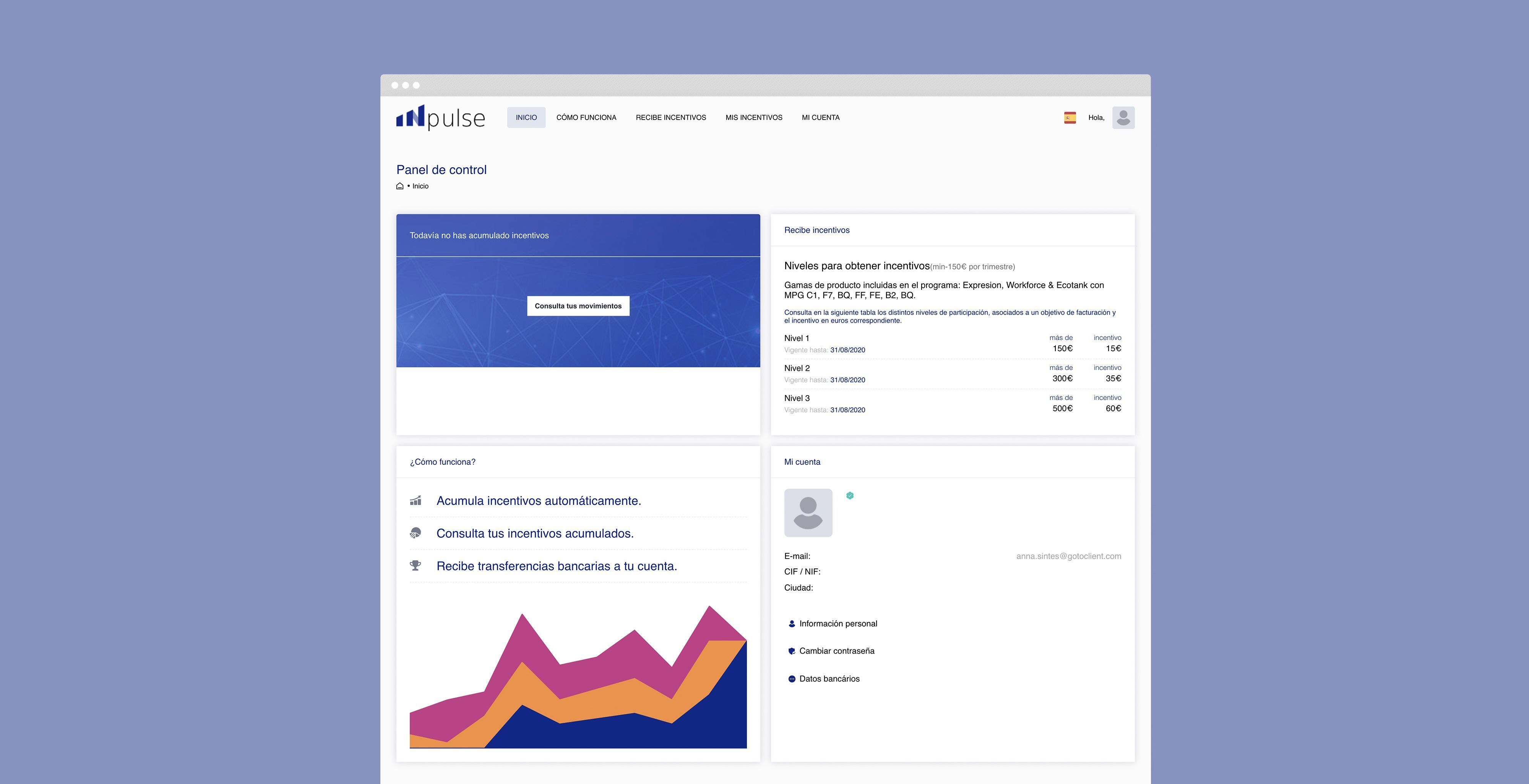 The Problem
The INpulse program enables those who sell Epson products to receive rewards for their efforts to put Epson printing solutions on the market. This operation is managed through an online platform where you can find information on purchases and financial incentives.

This platform needed a rethinking at the structure level, display of information and design / user experience.
Need B2B penetration? Talk to us
The Solution
The creation of a new version of this online platform where the user can see in real time their purchases, incentives, practical information on their operation and the products included in this promotion.
Go to the program page


---
---