Abr 16 · Blog
4 online promotions trends every marketing manager and sales manager should know
If you want your company to stay relevant, then pay attention to the current trends in sales promotions which includes online promotion trends. Here are 4 online promotions trends that every marketing manager and sales manager should know.
You should stay current with developing trends in online promotions, and make efforts to take advantage of them. But since they can change on a whim, keeping up with the latest trends in online promotion can be a challenge.
Luckily for you, we are going to list down the 4 online promotions trends that every marketing manager and sales manager should know. So, without wasting any further time, let's get to the trends.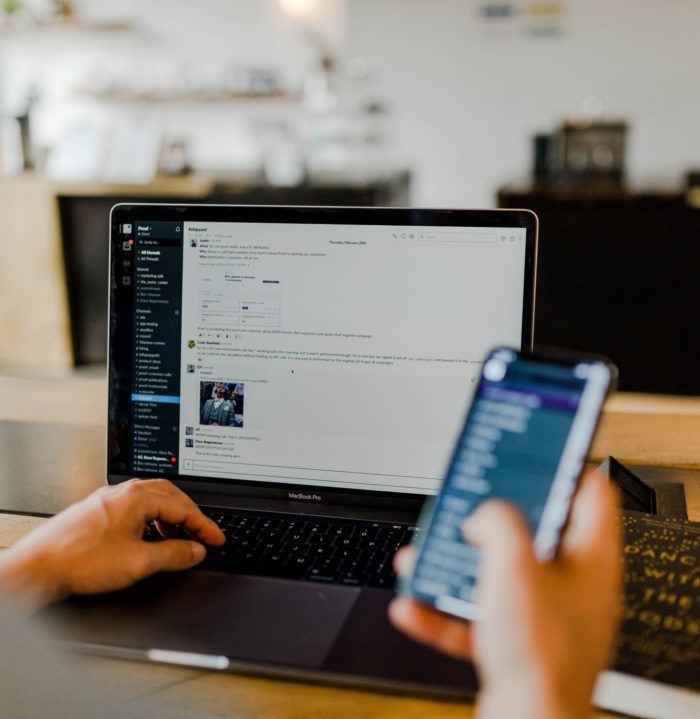 ---
1) Analysing Promotion KPIs beyond Participation
An integral part of any consumer retail company's marketing activity, sales promotions present every company that uses them with a fundamental challenge—how to anticipate redemption rates. This is particularly true in the case of online promotions. Anticipating redemption rates is what analysing promotion KPIs beyond participation is all about.
You want your online promotions to be a huge success, but that will only happen when you accurately forecast the number of people who will redeem your offers. Accurately anticipating redemption rates will allow you to satisfy customers and achieve the expected ROI. In fact, the ability to accurately calculate the rates is the key to avoiding promotions disaster.
For example, if your promotion requires consumers to collect codes or tokens to receive a free gift, make sure the offer is compelling for consumers to commit.
Whether it is prizes won or coupons redeemed, dealing with redemptions costs money. So, make sure you accurately anticipate the numbers of consumers that will engage with your online promotions—it is critical to ensuring ROI.
To achieve an accurate estimation of your campaign's redemption rate, you will have to consider many different variables. However, a good starting point would be looking at historic sales promotions and what they achieved.
It is not in your interest to develop a fabulous promotions campaign only to realize later that you can't afford it. So, be sensible and anticipate your online promotion's redemption rates before sending it out in the wilderness.
You could use our Digital Promotions ROI Calculator template, which will let you estimate results even before launching your online promotions:
Free download here: Digital Promotions ROI Calculator Template
2) Using Promotions that Prevent from Brand Image Devaluation
Sales promotions are a good way to attract more business to your brand, but if they don't disseminate the right message or the message you'd like to convey, promotions can quickly devalue the image of your brand. The problem with promotions is the perception they bring to a brand.
In most cases, people assume either of the two: the brand was overpriced to start with or the quality is to sell at the original price. When this happens, your business is stuck in a lose-lose situation.
For this reason, you need a strategy to promote your brand without devaluing it. How can you develop such a strategy? By ensuring the following:
Avoid poorly executed discount offers: Yes, you want to offer discounts to customers every now and then, but you will devalue your brand and products if you slash your prices too much. In fact, this would be one of the 3 common mistakes in online promotions strategies.
Don't offer cheap promotional Items: Gift rewards are a great way to attract new customers and retain existing ones. But this will happen only if the rewards are relevant to your business and attractive and functional to your customers.


Avoid overly complicated online promotions: if you offer online promotions that are too complicated for the average customer to understand, your customers will start think you're not running promo that is not legitimate, which will cause them to lose trust in your brand and company.



3) Using Online Promotions for Getting Consumer Habits Information
How consumers choose companies and products has changed dramatically over the past decade or so. They receive and process information in new ways and interact on more personal level. Business and marketers that do not make the effort to understand their audience will fail to effectively connect or engage with them. This will prevent the audience from becoming customers.
Since the wants, needs and tastes of consumers change over time, what motivates them to make a purchase also changes. Since your customers are the ones driving the success of your company, you'd want to make sure that your products, services and promotions are in line with what they need and want.
Regarding this, let's imagine that your goal for a promotion is getting directly results. Not branding, not top-of-the funnel awareness of your brand, but leads or direct sales. Ok. So, you could use different promotions types that are specially designed for getting direct results and then leverage purchase behaviour information.
Free Download: eBook '3 types of online promotions for direct sales'
There's absolutely no way your company can stay relevant—or in some cases even exist, without understanding the buying behaviour of customers. A great way to understand the get information on the buying habits of your consumers is through online promotions.
Since it is an action inducing activity, sales promotion has a direct impact on the consumers buying behaviour. With online promotions, you can understand the variables that affect the consumer behaviour and their decision-making process.
4) Using Online Promotions Together with Other Marketing Activities
A promotions trend and strategy that has helped many companies to grow is using online promotions together with other marketing tactics. Promotions is all about identifying, appealing to, and utilising the behaviours of your consumers. Integrating your online and offline promotions can help you achieve that.
For example, when your goal is using an online promotion for supporting your point of sales marketing efforts.
Each consumer is different and the promotion activities that appeal to consumers vary. Some prefer to be delighted in the real world while others want to avail the 'once-in-a- lifetime' offers from the comfort of their home. So, the simple mantra would be to bring offline events online and offline sales online. For sure, this online promotion trend is a real-winner.
Want to know more online promotions trends that can help your business? If yes, then get in touch with us today!
---
---