Mar 30 · Blog
How to avoid mistakes when creating online advertising promotions for consumer marketing
The world in consumer marketing is becoming increasingly digital, as you may now.
As this happens, more and more businesses are turning to online advertising tactics to increase their reach of consumers and direct results. But, there is a very fine line between success and failure in sales promotions and digital advertising. Here are 3 mistakes to avoid when creating online advertising promotions.
For example, using Facebook you can put your business in front of over 2 billion people each day. Typically you will need to pay for it, as Facebook's organic reach is descending a lot.
Depending on how this audience reacts to your page, online advertising can be a deal-maker or a deal-breaker for your business. A top marketing tactic today in consumer marketing, online advertising promotion is helping businesses to drive individual products as well as the whole brand.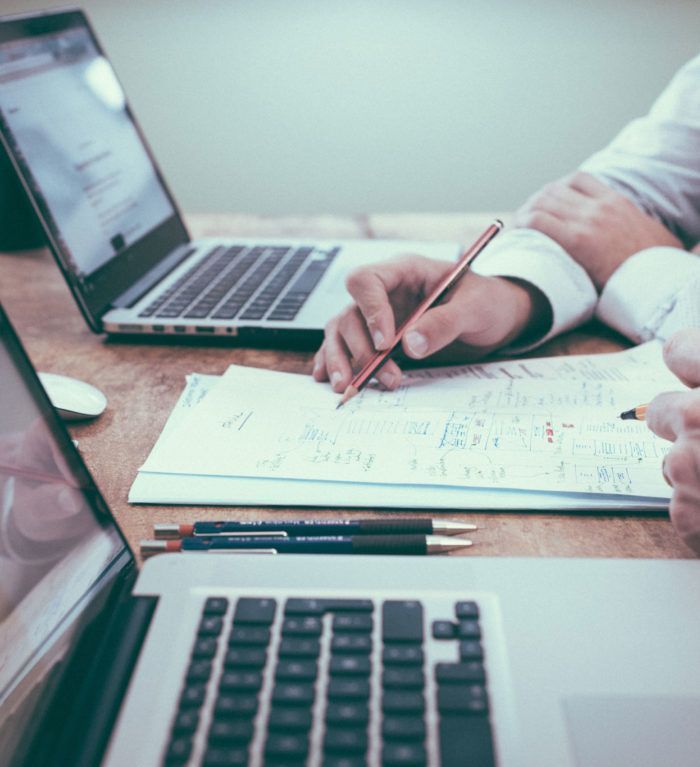 ---
The first step is being able to evaluate the ROI of your digital activities
Firstly, you should lay the foundations to be able to calculate the ROI of all your digital marketing campaigns and strategies. Otherwise, no matter if your online promotions and other digital actions are correctly designed, because you will not have a way to evaluate results compared to your own record.
Download here this Digital Marketing ROI Calculator template
Once this is done, then you can start thinking of the concrete digital marketing activities that you can do. As we said, there are many. And one of them, digital online promotions, is proven to provide marketers with good results in consumer marketing.
Provided you implement them correctly, promotions can increase not just your sales and revenue, but also the reputation of your business. On the contrary, they can prove detrimental to your business if appropriate steps are not taken.
In fact, sales promotions have been around for over half a century yet businesses and marketers continue to make mistakes that not only hurt the advertising/promotional efforts but also affect the bottom line. What makes things worse is that these mistakes are a commonplace in the digital realm, especially when talking about consumer brands.
Considering that most shoppers are online today, you simply cannot afford to make advertising promotions mistakes online. So, what are the most common digital promo mistakes to avoid?
Following are 3 mistakes you need to avoid when creating online advertising promotions:
Lack of alignment between the goal and the type of promotion used
Benjamin Franklin famously said, "If you fail to plan, you are planning to fail." This applies to advertising and promotions as well.
Your effort is doomed from the start if you don't define what you hope to achieve with your online advertising promotions. Common goals of promotions include presenting information to customers, increasing demand, differentiating a product, realising product stock or supporting POS marketing efforts, among others. So, which of these is your promotion goal?
Different types of metrics to mesure may include up-selling statistics, redemption rates, NPS scores or returning customers. Measure them before, during and after the promotional period as this will give you a good idea of whether the promotion type is good for achieving your goal. In case the promotion isn't helping to achieve goals during the promotion period, you can investigate what's wrong and tweak the promotion to align it closer to your goal(s).
If you have that figured out, then you can move onto the next step which is choosing a promotion type aligned with your goal. Don't go randomly searching for digital promo types to use. Instead, before define exactly what you want to achieve and then look for a promotion that can help you reach this goal. Set KPIs for statistics that can be measured. Then can be measured after or during the promotion, but also before in order to estimate results prior to its launch. Our digital promotions ROI calculator excel template also allows you to estimate results:
Free download here: Digital Promotions ROI Calculator Template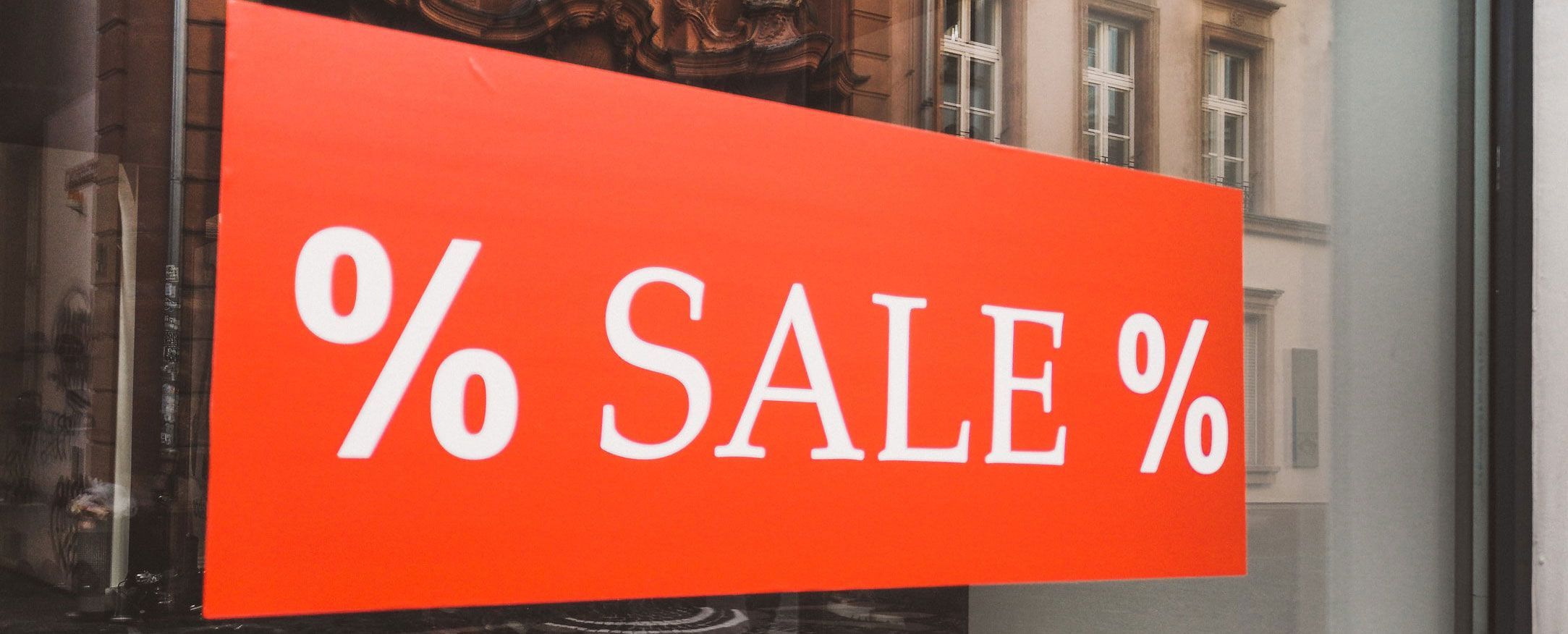 2) Low segmentation of products you want to promote
What is the purpose of running product promotions? Typically, it is to build brand recognition and steal market share. A strategy that can has proven to work during these promotions is segmentation. If you want to increase market share, improve revenue and lower costs, then try segmentation in your online advertising promotions.
With segmentation, you can channel modest variations of various products and services to different groups of your customer base, leading to several slightly different lines geared toward dissimilar target markets. How exactly does this help you?
In fact, segmentation is one the key steps of successful digital promotions implementation.
Checklist download: Successful promotions implementation from A to Z
By segmenting a product or creating different versions of it, you match the needs of various customer groups more precisely during promotions. Not all your customers are interested in hearing what does not concern them or does not cater to their needs. For this reason, you need to connect withyour customer based on their preferences and history. Segmentation is a great way to do that.
With segmentation, you can identify different groups of customers to target, understand them better and separate your customer base into more manageable subgroups of people. What will this help achieve? Highly targeted digital promo that can be personalized for every target customer.
3) Offering only one type of discount
Generally used for new or low-priced products, discount promotions help businesses to cut costs and stay competitive. However, it is crucial that you use discounts wisely and sparingly.
Don't go over the top with your discounts and offer them only to encourage repeat purchases from loyal customers and when introducing a new product or service in the market. If you use discounts too often, you'll hurt your ability to sell the product or service at full price.
When you do offer discounts, make sure to offer different types of discounts. This is important because different customers have different preferences for discounts. A discount type that appeals to one customer group may not tempt another set of customers to purchase the product or service being offered—even at the discounted priced. This is the reason it's important to offer variations of discounts during online advertising promotions.
Actually discounts are not recommended neither for every type of online promotion nor for every marketing goal. That's why there are different types of digital promotions, which their own mechanics.
Free Download: eBook '3 types of online promotions for direct sales'
Discounts you can offer during digital promo include percentage off items, quantity discounts and loyalty offers. Percentage off items are simply selling an item for less than its market price. For instance, if you sell handbags and one of your products is originally priced at £50, then a 20% discount or percentage off item would mean that the bag would be offered at a lowered price of £40 during the promotion.
Loyal offers can include complimentary gifts or free shipping to repeat customers when they make a purchase. Quantity discounts are discounts on large volume orders. This is good tactic for B2B businesses as suppliers see value in buying more from you and you, on other hand, make more sales. It's a win-win for all.
Online advertising promotions are great way to increase your business' reach and drive sales. But, make sure you avoid the digital promo mistakes mentioned above. This is in your own best interest. To get more insight into online advertising promotions, contact us today and ask us for digital promotions strategy free consultation.
---
---