Fujifilm
Todo Suma – Loyalty program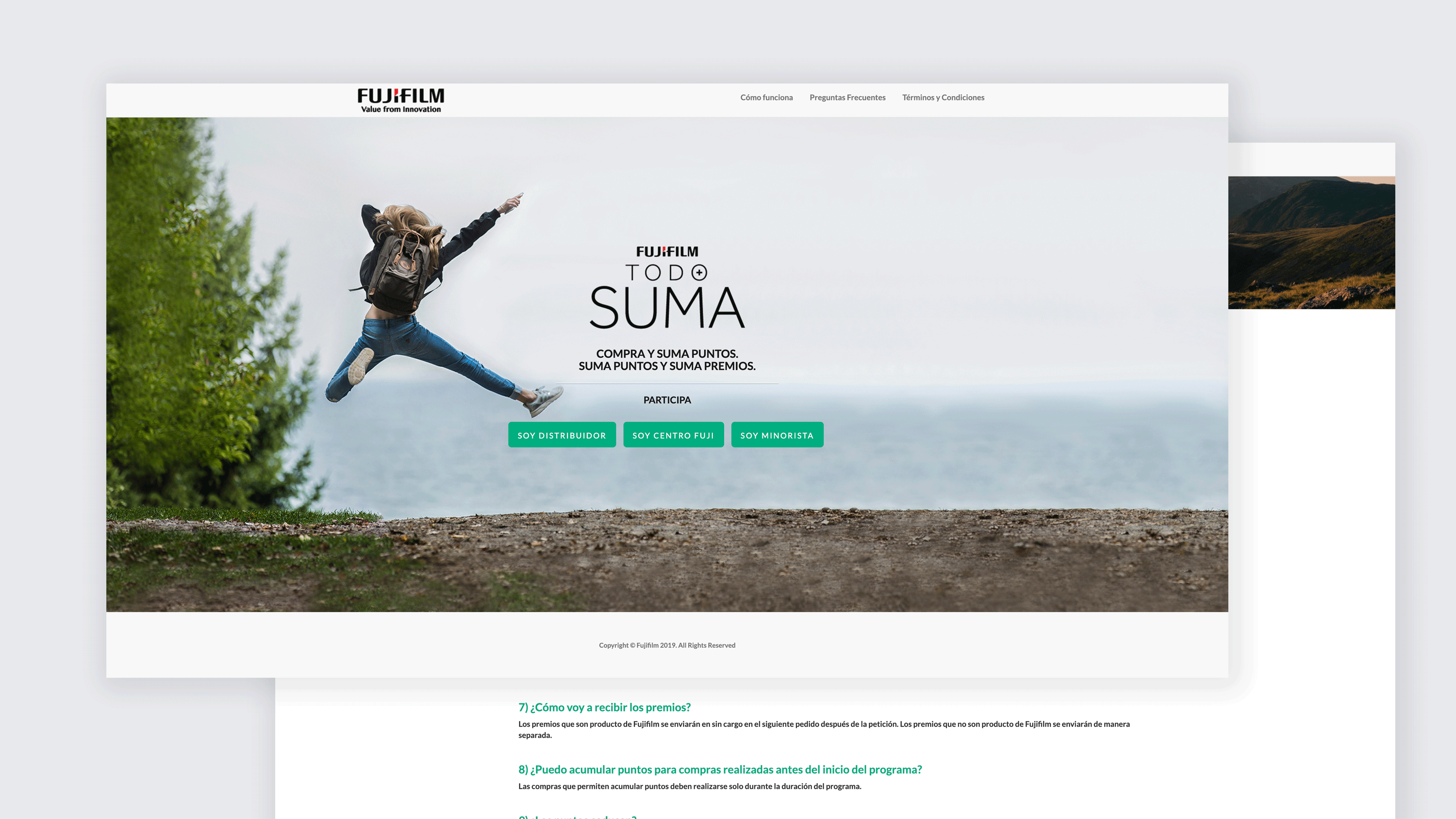 The Problem
In a shrinking market, Fujifilm had to send a clear supporitve message and raise their sales.
Similar issue? Let's talk
The Goals
On one side, there was the need to increase sales, and on the other side, to generate a greater engagement from the channel.
Lear more about loyalty


---
The Plan
We created a 6 months loyalty plan where both the small retailers / shops and the distributors could receive incentives against the purchase of Fujifilm's products.
Project website link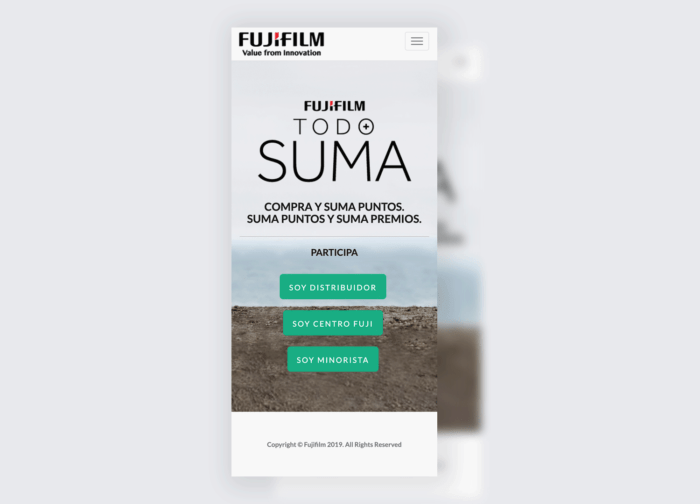 ---
Mention of partners
Gotoclient is a HubSpot partner agency in Barcelona and Milan, and an Adobe Marketing Cloud partner agency. Gotoclient is a partner agency of Ada On Cloud too, in Barcelona and Milan, which has created the term convergent marketing. For each inbound marketing project we choose the right platform.
---