Hisense
En Casa con Hisense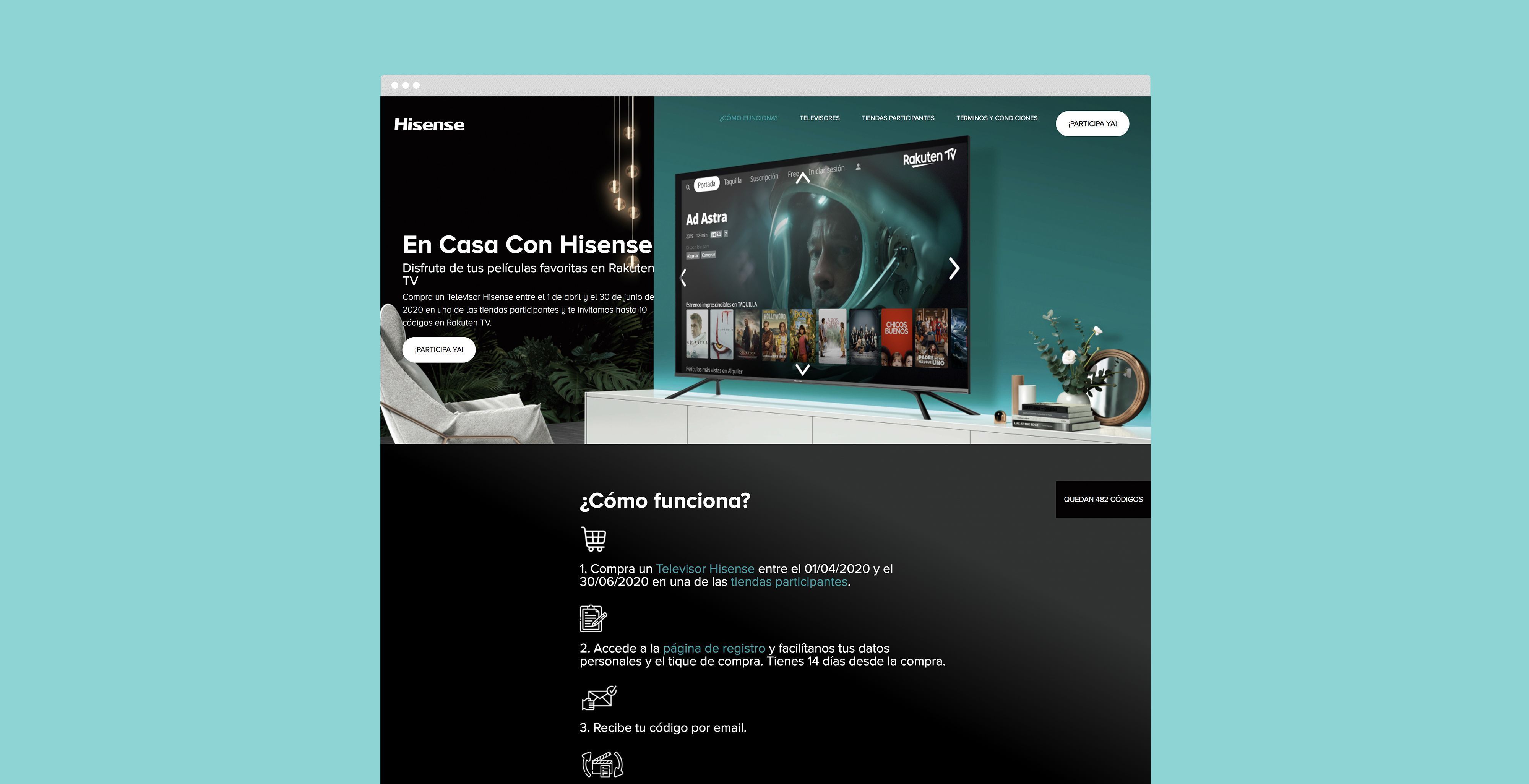 The Problem
In the Covid-19 period, the confidence of a technology consumer to acquire a television was decreasing. These consumers needed a compelling reason to take that already planned step that they may have put on hold.
Similar issue? Talk to us right now!
The Solution
The campaign revolved around the idea that this expected purchase would be made in the new environment that we were all experiencing. A message of trust, support, and a sense of familiarity helped many consumers feel that it was still a good time to take that step.

We created a sales promotion aimed to the consumer, whereby the consumer could buy a television and receive, on a redemption mechanic, an incentive.
Learn more about technology marketing
---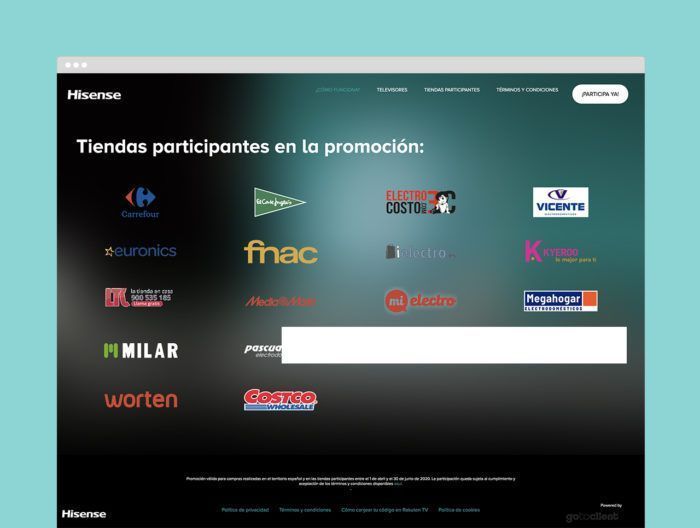 ---