Hisense
50 aniversario de Hisense – Promociones de consumo

El problema
Hisense necesitaba comunicar su 50 aniversario, con la finalidad de reconocimiento de marca, por un lado, y, por otro lado, para obtener una mayor participación en el mercado.
Infórmate sobre marketing tecnológico
Los objetivos
Los dos objetivos principales eran aumentar el reconocimiento de marca en la mente de los consumidores y aumentar las ventas de los minoristas o retailers.
Ir a la página de promoción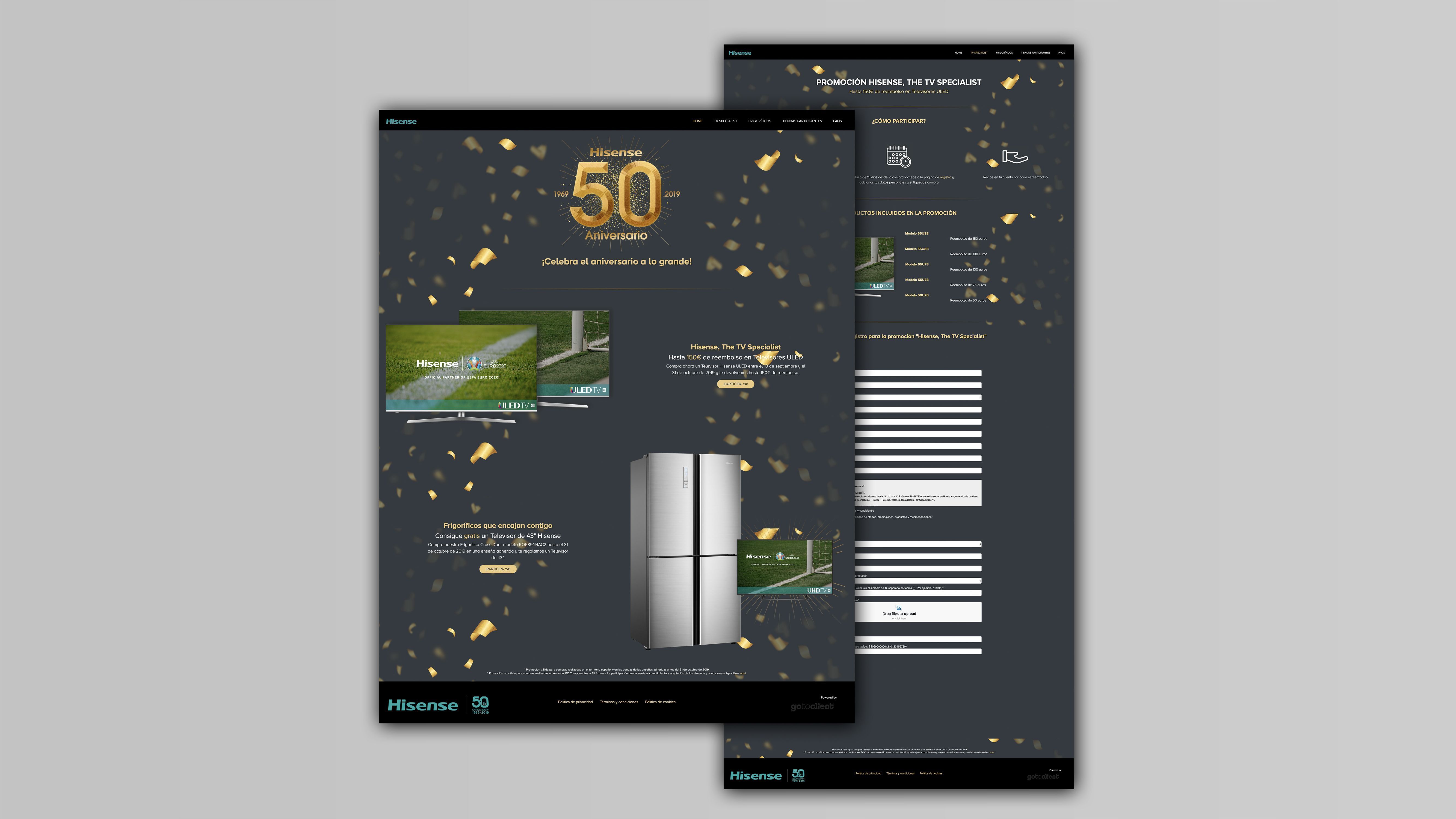 ---
The Plan
We created a sales promotion aimed to the consumer, whereby the consumer could buy a fridge or a TV and receive, on a redemption mechanic, an incentive
Let's talk about promos!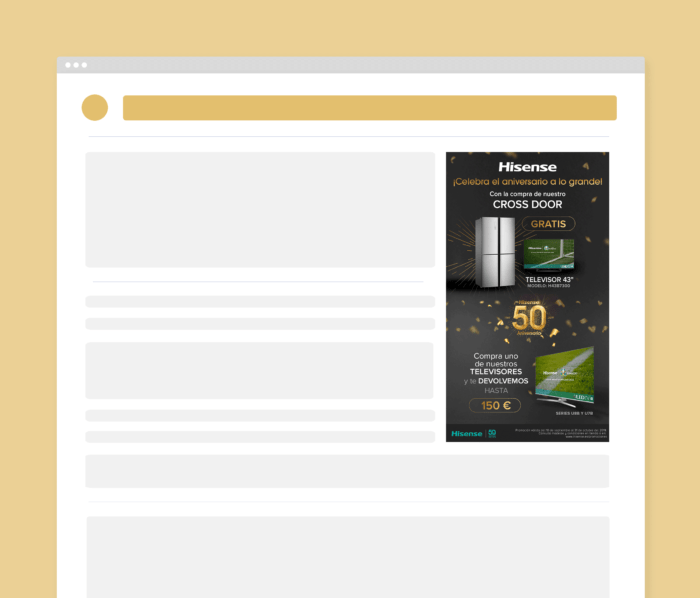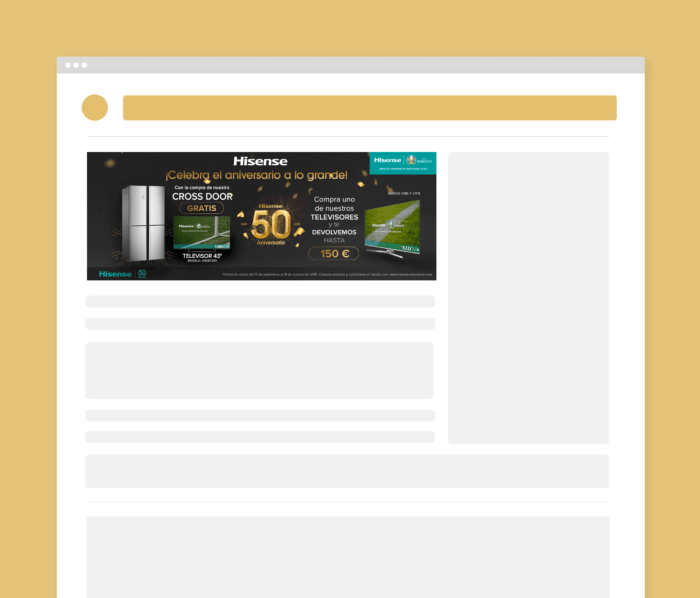 ---
The Results
More than 20 participating retailers
Significant sales increase
---
If you liked this project
tell us about yours
Let's talk