Marketing and sales planning in the following phases: COVID-19, Post – COVID-19 and 2021
The current COVID-19 crisis is not only a health crisis, it is also an economic crisis. The current discussions are about two specific areas, but no one has all the evidence for this: the economic and wealth effects of implementing containment measures and a quick planning for the post-crisis era applied at the company level.
Goldman Sachs analysts have carried out a projection on the world GDP, in which we can see that in Spain there is a fall from 1.8 to -9.8 in 2020. However, a recovery is predicted for 2021, subjected on containment measures.
There is one thing we know for sure: the new normality will not be the normality we know. People are and will continue to change their shopping habits and daily routines.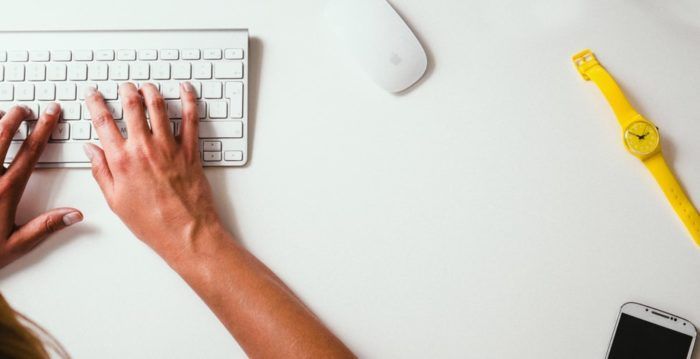 ---
This current situation has had an economic impact on the company, but also on customer behaviour. According to McKinsey, in order to manage this situation, it is important to develop an operational planning model to be able to adapt the company to the new trends that are emerging. In this operational model, there must be a realistic vision of the company's initial position, a planning of possible scenarios for the future, determining actions for each of the scenarios and making trigger points to know how to act in the moment.
Ultimately, it is probably that social values will change. Business needs will also change. Their workforce is made up of citizens, who in the long term will demand consistency and satisfaction on their new needs. Good business leaders will also manage their companies differently.
As a result, the levels that were determined in Maslow's pyramid have changed. Customers will not ask companies to meet their basic needs, they will prioritize other factors such as esteem, recognition and self-fulfillment, so they would be placed in the fourth and fifth levels. As a result of this crisis, consumers want to feel that the company takes them into account and cares about them, and not just to sell them products or services. That's why it's important that companies reflect on how they have to approach their communication to their clients.
Pre-crisis predictive skills were below the required levels, for example. It is also clear that business resilience will play a major role in the long term.
5 key areas for business to reflect on
1.- Prediction skills
It is key that companies try to manage on a better risk management basis.
For example, we have seen how risky is to source all products from China.
2.- The crisis has changed the basic tempos of the activity
Some schools have done more digitization in 2 weeks than in the previous 5 years.
Does it make sense to set the basic tempos in quarters and years, or do you need shorter periods? How will these periods allow you to react effectively to the next crisis?
3.- Talent retention and management
The crisis has unfolded our basic personality, and everyone is seeing their team members reacting in a real way.
Were you managing your team appropriately? Were you aware of the true value of each team member? How are you going to change your team's focus management in the long term?
4.- Transparency
Communication plays an increasingly key role.
Some companies have made the mistake of not communicating about the crisis (silence never succeeds), or didn't find the right approach communication.
5.- Rethinking my organization
Mc Kinsey suggests fundamental changes between COVID-19's crisis teams and COVID-19's planning teams, moving from planning groups to working groups.
It is crucial for a company to start working on how marketing and sales departments will address the plans for the current crisis and the plans for the day after.
That's why we recommend you to carry out a planning to know how to deal with this situation and to contemplate as much as you can all the possible scenarios. In this way, it will be easier to achieve your objectives as a company, adapting and anticipating the new needs and trends of customers.
To carry out this planning, we offer you a free 90-minute planning session covering the following phases:
–COVID plan : How to work on brand relevance and resilience.
–D-Day plan: How to start doing hybrid empathy actions, promotions and sales incentives.
–2021 Basis: How to adapt current plans to structural changes post COVID at consumption level.
Book a free session
---