Successful promotions to reach the final consumer during COVID-19
The end consumer has changed his behavior in many ways. In consequence, companies are forced to redirect their marketing strategies. Nowadays, some promotions and marketing strategies are no valid. From Gotoclient, we will show you the most successful promotions to increase brand awareness and sales during the COVID-19 crisis.
Check our B2B and B2C promotions definitive guide based on our experience.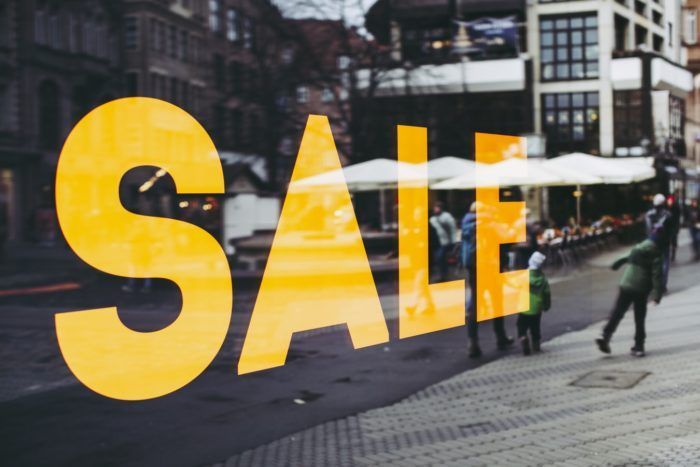 ---
Before introducing which are the most suitable sales promotions focused on the end consumer, it's important to know how promotions should be communicated and how to communicate with the end consumer:
Tips to communicate successful promotions
Social responsibility
Users value positively that companies are committed with society. It's an important moment for all of us to collaborate and fight the virus, so it's key that as a company reflect your commitment to society.
First two consumer worries are the economy and people acting against the community. Source: Gartner [Consumer Sentiment About Coronavirus (COVID-19) Crisis] April 7, 2020.
Current communication
As a company it's essential to be updated and inform final consumers. If you reflect current communication, it will increase consumers' confidence. There are brands such as Coca Cola, Ikea, Audi, etc, that have adapted their communication in a perfect way to the current situation, and as a result, they had success in their campaigns.
In Nike's case, their campaigns always appealed to "acting" and "moving", so they decided to launch a new campaign saying the opposite: "If you ever dreamed of playing for millions around the word, now is your chance. Play inside, play for the world". This message conveyed empathy and social responsibility, causing a great impact on society. This is why it's important to carry out a campaign according with current events.
Constant and humane communication
Communication should be constant and humane, and not only communicate to sell or inform promotions. In other words, companies should show the human side of the company, caring about their customers. As a result, the target will empathize with the brand, and, consequently, be they will be faith to it.
After doing an introduction on how companies should communicate to the public, we are going mention the promotions that must be carried out during COVID-19 to be successful in the market. Purchasing habits have changed, so there are some promotions that nowadays are no valid.
Best promotions to launch in the post-COVID-19
1.- Cashbacks
Nowadays brands are doing many cashback campaigns, so it's essential to develop a marketing strategy with good communication. The reason why it's important to carry out cashbacks promotions is because of the economic situation.
There are 59 million jobs at risk in Europe, which equals a 26% unemployment rate (Fuente: McKinsey & Company [Safeguarding Europe's livelihoods: Mitigating the employment impact of COVID-19]. Abril 19, 2020). When they buy services and products, they prefer cheaper offers.
2.- Raffles
Consumers spend more time in social networks. Specifically, WhatsApp has increased 61%, Instagram 22,7%, Facebook 36,5%, and Twitter 56,1% (Source: Smartme Analytics [https://www.smartmeanalytics.com/public/resource/products-free/COVID_Informe_Smartme.pdf] March, 2020).
Brands are boosting their social media accounts more than ever. Raffles are mainly used as a tool of dynamization, to increase engagement with users and make themselves known among the target. Consumers want to feel excitement and hope, so it's important to introduce the motivation concept, either in the long term with valuable gifts, or in the short term, with little value gifts.
3.- Discounts
As we explained before, we are currently living in a crisis, so consumers are trying to save money as much as possible on their purchases. This is why discounts should be promoted to attract consumers. However, it's also important to use good communication to stand out from the competition.
4.- Bundles and cross offers
Another successful promotion is to select two complementary products or services and add a discount. Consumers can try out new products or services.
If you need support to develop an online promotion, you can book a free consultation with us, through the following link, to help you on the development of the strategy. We are waiting for you!
Book a free promo consultation
---