Key recommendations to make a good use of the different LinkedIn tools
Currently, LinkedIn has 690 million users in 200 countries (Source: LinkedIn [https://news.linkedin.com/about-us#1] June, 2020). On the other hand, 40% of LinkedIn members read more often the news due to the COVID-19, and 30% check more often social networks to stay informed about COVID-19. There are different ways to generate leads, increase website traffic and conversion rate. On the below we explain the key recommendations to make a good use of the different LinkedIn tools.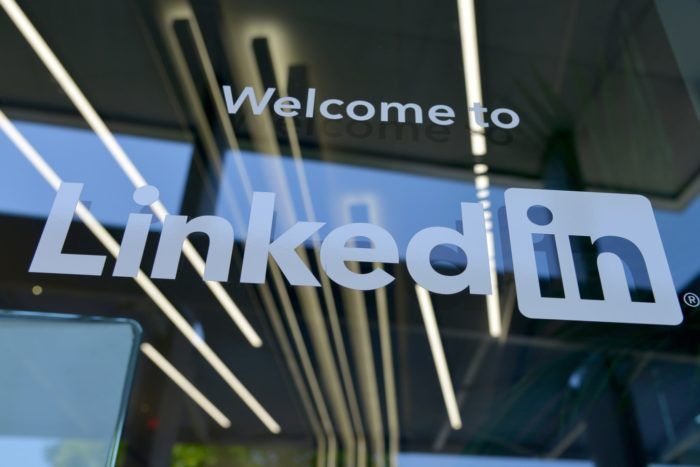 ---
Key recommendations about LinkedIn tools
1.- LinkedIn Sales Navigator
LinkedIn Sales Navigator is a tool that allows to increase the number of contacts in your company. In this post we already talked about it, its uses and main functions. At this point we will talk about how you can use Sales Navigator LinkedIn to generate leads.
In a study done by the same LinkedIn platform (Source: Linkedin [https://www.linkedin.com/business/sales/blog/b2b-sales/introducing-the-state-of-sales-2020] May, 2020) confirms that through LinkedIn Sales Navigator, business sales increase 7 times more and revenues 11 times more. Thanks to this tool, it's easier to generate a greater amount of leads, and, in consequence, more customers. Also, Linkedin Sales Navigator is used for social selling.
When you're carrying out the campaign, it's important to use the right keywords, location, company, function, level of seniority, etc. After obtaining the results, you can check if there are any contacts you already have in your network.
On the other hand, it's possible to know the company changes of your leads, to know how to react to their new situation, or also to know other profiles that may be interesting for your business.
In addition, after locating the leads, you can interact with them through the Sponsored InMail tool, with clear, simple and close messages. In addition, you can add an attractive image to accompany the message, and the platform itself offers ideas for InMail messages to achieve your goals.
2.- Linkedin Ads
LinkedIn Ads offers different types of ads, which are Sponsored Content, Sponsored InMail, Text Ads, Carousel Ads and Video Ads. Each one meets specific objectives and appears in a different format, so it's important to know what each one means, what they are for, and finally, what are the best recommendations for using them. In this post we explain what they mean and what they are for, so now we are going to explain the key recommendations.
Sponsored content
They appear as native posts in user updates. Getting your audience to react is a difficult task, so we recommend posting a phrase or question to start a conversation, also explaining how your content will help your target audience's goals.
Also, you can offer varied content by analyzing statistics, news and quotes from the most relevant sector, as long as interests to the target audience. You can also include real stories from the company to establish an emotional link with the target. On the other hand, it's important to create a CTA to attract attention, and you can also try different CTAs, such as "Register" or "Join", to find out which one has a better reaction in the target audience.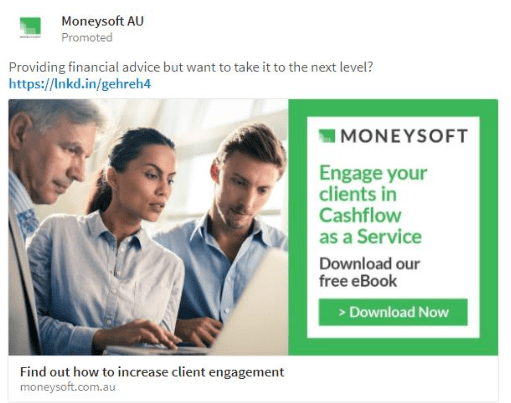 Text Ads
If your company's goal is to increase traffic to a landing page, text ads are usually a good option. This type of ads appears at the top of LinkedIn pages.
If you have multiple users who are part of your target audience, separate them into different buckets and create campaigns for all segments. It's important to establish an aggressive offer to impact the target. Also, it's advisable to turn off those ads that have a low performance. Professional images have a greater impact when it integrates person's component. Ads that show a strong CTA (call-to-action), such as "Sign up now!" or "Sign up today!" usually have a better performance. Finally, we recommend using 2 or 3 variations of active ads per campaign to show variety and to analyze which strategy is more successful.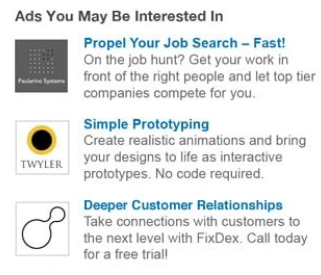 Sponsored InMail
Thanks to this format, personalized messages can be sent to potential customers. These messages should include a short and powerful subject line, which are usually used the following keywords: "Thank you", "Exclusive invitation", "Connect", "Job opportunities" and "Join". The text's body should be interactive, and the CTR can increase by up to 21% if you add additional hyperlinks. CTA usually contain the following keywords: "Test", "Free", "Today", "Click" and "Apply".
Messages sent by an important member of the company, such as the CEO, tend to have a higher open rate compared to messages sent by the company.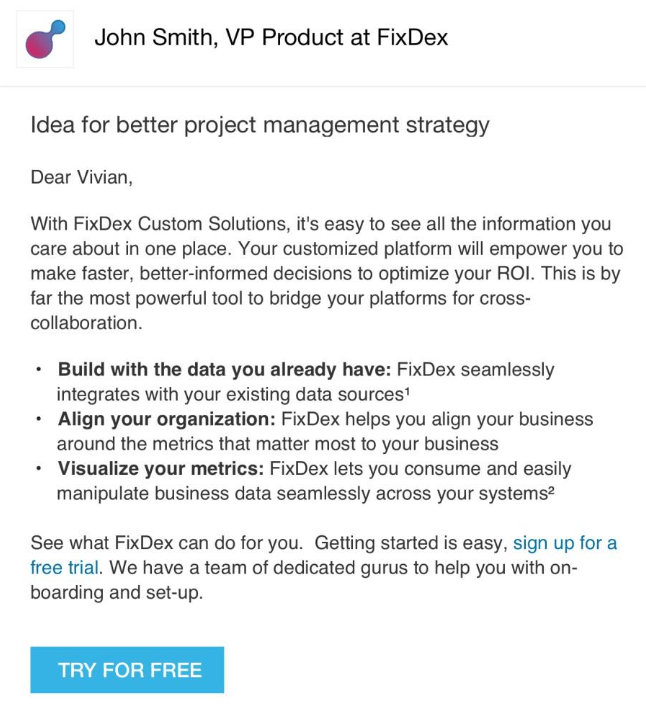 Carousel Ads
In June 2018, LinkedIn launched Carousel Ads which allows you to have sponsored content with the carousel structure. Companies can include up to a maximum of 10 customizable cards, allowing them to create an ad that draws attention to the target audience.
It's recommended to start with 3 or 5 cards, and depending on the results, add more cards and also you can even change the order to find out which variations work best for the target. When you are choosing the images, make sure they follow the specifications (1080×1080 px), because it can generate grey mailboxes around the images, causing a bad experience for the members. In addition, you can add a Lead Gen Form with custom fields. Through this type of LinkedIn ads, you can explain the story of the company, customer success stories or provide relevant information to improve positioning.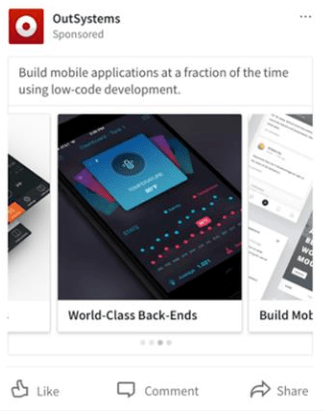 Video Ads
This typology contains several video formats. First of all, the short one (5-15 sec.), which is a "gif" or a "cliffhanger", that encourage users to learn more. The second one is the medium (-30 sec.), where it can be included product summaries or interviews. Finally, the long one (+1 min), used mainly to show client case studies, appealing to emotions or imparting knowledge.
It is important to develop a good narrative of the story that will be explained in the video, showing your experience to help your target audience. The message can contain a personal greeting, to show closeness, and explain the content that best suits your goals.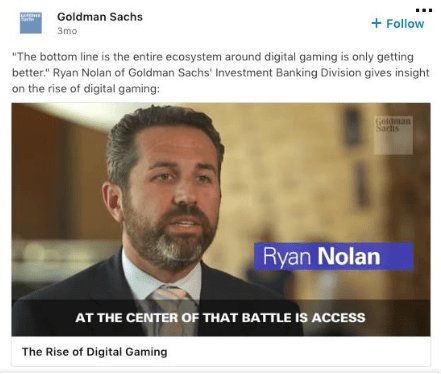 3.- Lead Gen Forms
As we mentioned above, through the lead gen forms you can capture quality leads using forms with data from the LinkedIn profile. You can use it in Sponsored Content and Sponsored InMail. In addition, you can track the CPL, lead conversion rate and the type of professionals who are becoming leads.
If the openings are high but the shunts are low, you may have too many fields, so it's advisable to enter less than 3-4 fields. Another recommendation is that the form content cannot be edited, and in case to need to make any change, re-create it. On the other hand, the message, the images and the CTA of the form must be consistent and direct.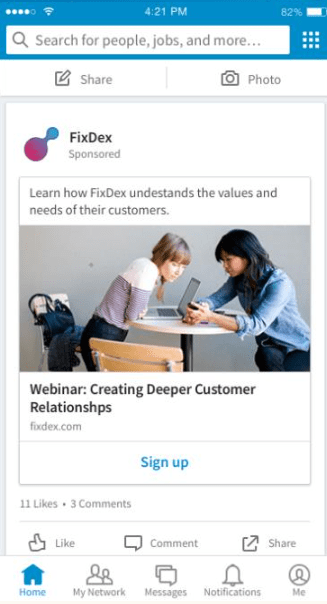 4.- Showcase Pages LinkedIn
This tool is used for those companies that have subdivisions or different brands. It contains the same analysis and publication options as the company page. However, it does not allow you to link employees to product pages, so the interaction options with employees are not available.
It's advisable to use the appropriate keywords on each Showcase Page and to select relevant categories for good positioning in the search. On the other hand, it's also important to create a strategy content with a specific focus that interests to the target audience.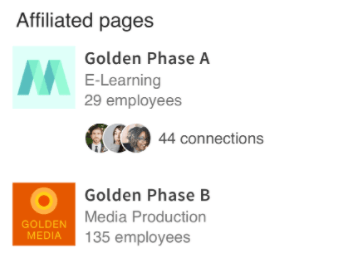 As you can see, LinkedIn offers a wide range of strategies to make your company grow. If you need help on how to build your strategy on LinkedIn, we offer you a free consultancy to develop it together.
Book now!
---